---

Taylor Swift once again proves that she is one of the most shameless sluts in all of heathen Hollywood by prostituting her string bean body in the unbelievably revealing swimsuit above.


What kind of a sick depraved whore would go out in public dressed like Taylor Swift is in the photo above? I'll tell you what kind, one looking to get gang banged by a pack of wild "urban youths" (to use the politically correct term).


Yes this Taylor Swift swimsuit pic leaves no doubt that Taylor is no better than a common street walker, and will continue to peddle her unattractive milky white flesh and completely unfeminine body until Islam finishes conquering America (which as this picture shows can not happen soon enough).

---

Actress Natalie Portman showcases her new look in the slutty pics below.


As you can see, Natalie has dyed her hair blonde and is now wearing see through dresses which show the faint outline of her breasts, her bare stomach, and in the last photo her disgusting girl panties.


Natalie Portman's new look is even more offensive then her old look. However, this should come as no surprise as heathen whores like Natalie appear to be incapable of progressing as people, and instead choose to head further down the road of immorality towards the eternal hellfire.
---

Believe it or not the woman in the photo above is not a degenerate disease-ridden street-walking whore looking to suck off John's for $20 a pop, but rather infidel country music star Taylor Swift.


Once again Taylor Swift has set a terrible example for her fans by whoring out her body in the ridiculously slutty outfit above. It says a lot about the depravity of a country that a woman dressed like Taylor Swift is in the photo above is not immediately and brutally stoned in the streets.


It is hard to even say what part of Taylor's outfit is the most offensive as it is all so awfully slutty. It could be the blue bag obviously stuffed with sex toys, or her disgusting milky white legs perched on top of red shoes, but probably the worst part of this outfit is the mustard yellow skirt that clearly signals that Taylor Swift is in to "watersports" in the bedroom.

Needless to say Taylor Swift is one infidel whore who never fails to offend my pious Islamic senses, and turn the goat's meat in my stomach with her brazen acts of kuffar sluttery.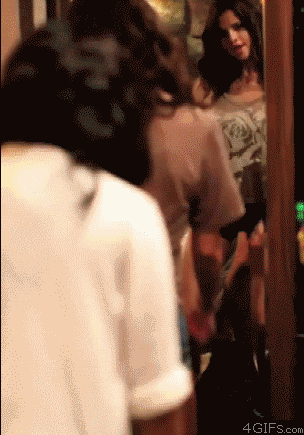 ---

Selena Gomez was caught in the video above in her bedroom practicing dancing like a total whore.


There is nothing more revolting then a teen slut rhythmically moving her body while shaking her tight ass. Infidel women do this to signal to the primitive Western man that they are in heat and eager to breed.


With this dance Selena Gomez is clearly saying that she is ready to be mounted, rode hard, and put up wet. Let us hope Selena finds enough willing men to satisfy her primal urges before, in her lust for strange penis, she takes her slutty dancing to the next level. Just thought of what that would look like is already turning the smoked lamb and figs in my stomach.