---

Former Disney star Ashley Tisdale shows an epic amount of sideboob in the photo above.


Ashley Tisdale's career continues its downward spiral as she is constantly overshadowed by the new generation of sluts coming out of Nickelodeon like Victoria Justice, Ariana Grande, and Jennette McCurdy.


In response Ashley has upped her slut game by posing for ever more provocative pictures, with the sideboob pic above being the latest. However, this picture is certainly too little too late for Ashley Tisdale as she has all but lost the spotlight. I'm afraid only a hardcore ass gaping photo can save her career now.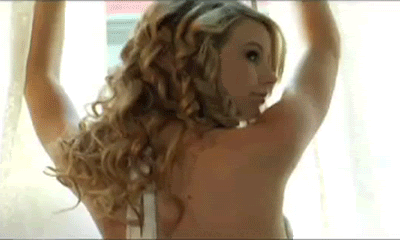 ---

For someone who doesn't really have breasts country music star Taylor Swift certainly does flash her sideboob a lot.


As you can see in the disturbing video above, Taylor skillfully lowers her arm and turns to reveal nearly a full view of her sinful titty.


Of course we have seen this type of behavior from Swift before with her flashing sideboob here and this infamous fully topless picture. Needless to say Taylor Swift is going to have some explaining to do when Islam conquers America and she is standing trial in Sharia court.

---

Miley Cyrus bravely shows her sideboob while taking a bath in the photo above.


Miley is a good Muslim woman, so the purpose of this photo is clearly not sexual but to show off her tattoo of a Native American "Jewcatcher".


The Native Americans believe that these Jewcatchers protect them by trapping the mouth-breathing Hebs in the web at the top. They then used the feathers to tickle the Jews into dropping their gold. An important piece of cultural history that Miley Cyrus and her sideboob are reminding us of.

---

As everyone knows there is no more brazen and shameless a whore in heathen Hollywood then country music star Taylor Swift, and once again Taylor proves this by flashing her sideboob in the photo above.


What must Taylor Swift be thinking when she is so clearly trying to flash her unremarkable bird chest to the world? Obviously she gets some sort of sick thrill from prostituting her body like this.


If Taylor had any class or dignity she would wear the burka like a respectable lady. Instead she continues to set a terrible example for her millions of mentally challenged infidel fans by showing off her offensive body in revealing clothing like in the picture above.
---

Kristen Stewart shows off an obscene amount of the side of her tiny titty in the picture above.


If Kristen Stewart thinks that her small supple milky white breast is even remotely attractive she is sorely mistaken as no Muslim man would be caught dead squeezing it.


A woman's breasts should be extremely large, dark, and preferably covered by a thick coat of musty pubic hair. Anyone who says otherwise is a flaming homoqueer.

---

Katie Holmes celebrated her announced divorce settlement with Tom Cruise earlier today, by showing off her sideboob and boney Scoliosis ridden back in the photo above.


With this sideboob picture Katie Holmes is clearly signaling that she is in heat, and that it is open season on her unused by Tom Cruise lady parts.


Unfortunately for Katie, no virile Muslim man is interested in a divorcee single mother with saggy tits. Of course degenerate infidel men will probably be lining up to pummel her because they lack in both standards and moral fiber.

---

Miley Cyrus flashes an epic amount of sideboob whilst being chased by covetous Jewish black market organ dealers in Los Angeles yesterday.


As you can see in the photo above, proud Muslim woman Miley Cyrus ripped off her burka to show her Jew repellent tattoo and sideboob, giving her enough time to escape to safety.


In the future Miley must be more careful, and never go roaming the streets of Hollywood without a powerful Muslim chaperone to protect her. If the Zionists were to get their greedy hands on her, her eyeballs and kidneys would be for sale in a Tel Aviv market by the end of the week.