---

Actress Olivia Wilde flaunts her bare breasts in the disgusting photo above.


Clearly Olivia Wilde is a she-devil who hopes to steal the souls of us Muslim men by drawing us near with her nipples and then bewitching us with her cold unholy stare.


However, the joke is on Olivia Wilde as us powerful Muslim men are not at all attracted to lady tits. For the Qur'an teaches us that a woman's bosom is an abomination, which must only be endured for the short time it provides nourishment for the next generation of Jihadists.

2012 has been another banner year for degenerate celebrity depravity. As proof, below are the top 25 celebrity butt photos taken in the year 2012. One can only hope that next year's list will feature less bikinis and more burkas.

---
---
---
#22 Nina Dobrev




2012 Notable Stories:



No stories for 2012, so we must double our efforts in finding dirt on this blatant celebrity whore.
---
---
---
---
---
---
---
---
---
---
---
---
---
---
---
---
---
---
---
---
---
---
---

Olivia Wilde thinks it is pretty funny that she is defying the will of Allah and engaging in sinful lesbian sex in the photo above.


She may be laughing now but us pious Muslims will have the last laugh, as homoqueers like Olivia Wilde are an abomination, and will burn for all eternity in the deepest darkest pits of hell.


Olivia's body may quiver in ecstasy as this girl's warm moist tongue massages her clit, but that will be nothing compared to the quaking she will be doing when she is standing in judgement before Allah.

---

Heathen seductress Olivia Wilde meets with smarmy Jew Harvey Weinstein in the suspicious photo above.


Clearly Olivia and this mouth breathing Christ killer are up to no good, and are probably hatching devious plots to further the Zionist goal of world domination.


Whether it is through control of the media and banking industries, or the harvesting Palestinian babies' organs for sale on the black market, Olivia Wilde and her Zionist masters will stop at nothing to satisfy their lust for power.

---

As you can see in the video above and pictures below, Olivia Wilde is now a degenerate stripper.


Of course the Zionists PR agents will claim Olivia Wilde is just "acting" for a "movie", but these are the same people who claim the war criminal state of Israel is just trying to "exist peacefully".


Do not be fooled brothers! Olivia Wilde is now a stripper who prostitutes her nude body for money to be used by Israel against us in the coming Jihad, as she is just another cog in the Zionist slut war machine.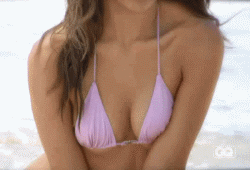 ---

Actress and she-devil Olivia Wilde wears a revealing bikini in the repulsive video above.


Clearly Olivia Wilde is at the beach trying to bewitch sailors with her sinful feminine wares, so that they will wreck their ships upon the rocks.


Olivia will then devour the sailors' flesh while trapping their souls in her cold lifeless eyes for all eternity…… I mean could she be more obvious?

---

Olivia Wilde shows off her completely unfeminine body in a bikini in the shocking photos below.


After carefully examining Olivia Wilde's crotch in these pictures I was shocked to not see a bulge or any sign of a penis. It makes one wonder if Olivia Wilde isn't a transgender despite her asexual frame.


Olivia Wilde's body in these bikini pics reminds me of Khidash by favorite "dancing boy". Olivia would make a fine replacement for when Khidash starts puberty and I have to execute him for being a homoqueer.