---

Frumpy host Olivia Munn brazenly pulls out her shameful lady nipple on live TV in the video above.


This video shows the hypocrisy of the infidel West. Olivia Munn exposes her nipple to millions of people on television, and she does not receive so much as a lashing for her crime. However, a Muslim like myself pulls out his tunic snake and ball sack at a playground and all of a sudden he committed a "sex crime".


America truly is a nightmarish hellscape in which women like Olivia Munn are allowed to flaunt their sex organs with impunity, and a Muslim man can not even innocently tea bag a child without being persecuted as a criminal.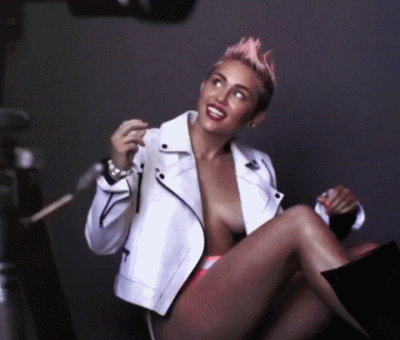 ---

Miley Cyrus shows her support for the Syrian people in their upcoming war with the Satanic state of Israel by flashing her nipple in the video above.


Over the weekend the cowardly Israelis dared to bomb Syria. In response the brave Muslims of the country have mounted their war camels, and are advancing on the Israeli border with their scimitars thirsty for the taste of Jew blood.


To give inspiration to these mighty Syrian warriors Miley Cyrus coyly shows her nipple while performing the traditional Syrian battle dance of sassily snapping her fingers.

---

Actress and converted Muslim Hayden Panettiere shows off her nipple in the lovely photo above.


Hayden Panettiere clearly had 2 motives for showing off her tittie like this. The first is obviously to celebrate today's anniversary of the great Muslim victory of 9/11, and the other is to advertise her fertility so that us virile Muslim men will breed with her.


Hayden Panettiere is a fine example of Muslim womanhood, and her nipple looks acceptable for the suckling of future Jihadist babies. Thus Hayden's womb will soon overfloweth with the baby juice of us Islamic warriors.

---

No doubt after vigorously pleasuring a Muslim man, Miley Cyrus put on his under shirt and took a picture of her extremely hard nipple.


Only a virile Muslims with our enormous manhoods could give a woman enough cardinal pleasure to make her nipple as hard as Miley's is in the photo above.


Clearly Miley Cyrus is trying to show the world that not only is Islam the one true religion, but for women, the joys of serving as a sex slave to Muslim men are most bountiful.

---

As readers of this site already know, Miley Cyrus is the one beacon of hope in immoral Hollywood. Her shining example of Muslim piety has helped saved countless lives from the righteous justice of Sharia law.


Miley Cyrus has a passion for Islam that rivals even my own. Often on her way to the Mosque in her sleek stylish burkas, Miley's pious Muslim nipples will grow hard and stick out in anticipation of the hours of hard prayer she is about to partake in.


Let us take a moment and reflect upon and marvel at Miley Cyrus' devotion to Islam by viewing these pictures of her nipples. Allahu Akbar!
---

Devout Muslim Miley Cyrus continues to serve as a shining beacon of moral superiority in an entertainment industry infested with whores like Selena Gomez and Victoria Justice.


Miley Cyrus twittered the above picture showing her nipple in an effort to warn girls of the danger of wearing a loose and poorly constructed burka. By her eagerness to sacrifice her own dignity to show others the errors of their ways, Miley Cyrus has proven once again that she is a living saint and a credit to Islam.


Miley Cyrus' nipple has pointed the way to Allah's good graces. Western whores would be wise to take note of Miley's message in this photo, and always wear a properly constructed burka.

---

Olivia Wilde best known as "the hot girl" on the Fox TV show "House" and for her upcoming movie "Tron Legacy" decided it would be a good idea to show her nipple in the new issue of Details magazine.


I do not know what kind of smut rag Details magazine is, but if these pictures are the kind of filth they are publishing then they should be banned immediately for crimes against decency.


Olivia Wilde needs to learn that a woman's nipples are a shameful thing, and must be covered at all times. There is few things Allah finds more offensive then that circular colored piece of flesh on top of a woman's breast. Unlike a male's nipples which please Allah greatly for they are hairy and strong.


The only reason Allah gave women nipples was for them to have yet another part of their body to be ashamed of, thus keeping them humble and obedient. Unfortunately Olivia Wilde has no shame and flaunts her nipple proudly in the first picture in this series from Details magazine.