---

Hayden Panettiere is back on Miami Beach showing off her righteous Muslim body in the bikini pics below.


Muslimina Hayden certainly does Islam proud by intimidating the puny infidels with her squat and sturdy frame. Obviously her days spent milking goats, digging wells, and of course plowing the poppy fields have done her body good.


If only Hayden Panettiere had a sexy thick coating of dark body hair in these bikini pics, she'd be the ideal vision of Muslim beauty. Hayden should start a regimen of warm camel milk baths to stimulate the follicles, and then return to Miami Beach and really put the infidels to shame.
---

Converted Muslim, Hayden Panettiere shows off a representation of her dick in the photo above.


There is no doubt that if Hayden Panettiere had been blessed to have been born a Muslim man her tunic snake would be at least as large, thick, and hard as the board in this picture.


Of course all is not lost for Hayden Panettiere, because as a Muslim woman she still gets to receive the unimaginable pleasure that comes from getting her every orifice stretched beyond reason while being pummeled by the enormous pelvic pulverizers of us virile Muslim men.

---

Muslimina Hayden Panettiere demonstrates the unimaginable power of Allah by praying on the beach in the bikini pictures below.


In the first few pics, Hayden Panettiere is clearly in heat as her swollen moist lady parts cling to her bikini bottoms. In need of a good hard pounding by a Muslim man, Hayden drops down to her knees and prays to Allah to grant her a release.


Allah answers Hayden Panettiere's prayers with the appearance of virile Muslim Wlad al-Imir Klitschko. Hayden is overjoyed with her new Muslim lord, as she prepares to get her orifices absolutely destroyed by this averagely built Muslim man.
---

Hayden Panettiere wears no makeup while in a skimpy bikini in the delightful photos below.


There is nothing better than seeing a Muslimina like Hayden Panettiere showing what a true natural beauty looks like with no makeup on, and her chest cavity packed full of C-4 explosives.


Obviously in these bikini pics Hayden Panettiere is preparing to meet Allah as a martyr by cleansing her body in the ocean. Insh'allah Hayden's mission will be a success, and she'll detonate her lumpy chest bombs at a high value target like a synagogue, Wal-Mart, or Justin Bieber concert.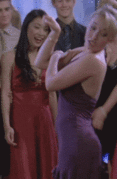 ---

Converted Muslimina Hayden Panettiere took the time out of her busy schedule to teach a group of aspiring whores and bacha bazi (dancing boys) the proper way to booty dance in the video above.


Hayden Panettiere's dance moves are certainly halal as they are described in vivid detail in the holy Qur'an as being pleasing to the Prophet Muhammad.


It is a fine and noble act by Hayden Panettiere to pass on her extensive knowledge of Islam approved booty dance moves to the next generation. Allah will be most pleased with her for keeping this sacred Islamic tradition alive.

---

Converted Muslimina Hayden Panettiere puts on her best bathing burka and waits in the bath for us virile Muslims in the black and white photo above.


What a tremendous honor it is for Hayden Panettiere (as it would be for any woman) to serve as a bathing attendant to us powerful Muslim men.


Of course Hayden will have to start by learning how to wash feet, but who knows with hard work and dedication she may one day be allowed to scrub the sand from our holy Muslim nut sacs.

---

Converted Muslimina Hayden Panettiere is attacked by rapper Lil Wayne and his crew in the disturbing photo above.


While evaluating Lil Wayne and his entourage as potential slaves (abids) for her Muslim lord's sugar plantation, Hayden Panettiere quickly found out that these animals are not so easy to control.


Unfortunately Hayden had little luck getting Lil Wayne and his posse in line so that their teeth and muscle density could be checked as she was without a whip, fire hose, or attack dog. In fact Hayden is lucky she doesn't weigh 50lbs more, or she almost certainly would have been raped by these rapid Sub-Saharans.