---

Jessica Alba shamelessly flaunts her body in a bikini before diving head first into a beach glory hole in the disturbing photos below.


Leave it to a Mexican degenerate like Jessica Alba to brazenly strut around with her nearly nude sun kissed body on full display, before assuming the natural position of her people on her hands and knees.


One could only hope that on the other end of that glory hole Jessica Alba is scrubbing a toilet or harvesting some lettuce, but more likely than not she is sucking off a bunch of her "amigos" for a couple of pesos.
---

Selena Gomez just received the highest honor in all of Mexico when she was asked to sign her name to the wall of the famous Tijuana glory hole "El Burro Chupar".


Of course Selena Gomez's big break came at the "El Burro Chupar" when she was still just a little chalupa, and she landed the coveted Friday and Saturday 1:00AM to 4:00AM shift. The rest as they say is showbiz history as Selena Gomez used her experience at the glory hole to make it in heathen Hollywood.


The whole Gomez clan was on hand for the signing ceremony including 90-year-old family matriarch Lupe Gomez, who fought back tears of joy while proudly proclaiming to anyone that would listen that she had taught Selena everything she knows.

---

It appears as though Emma Watson was photographed working at her day job at a truck stop glory hole.


This should come as no surprise as it has long been suspected that Emma Watson's acting ability wasn't the only part of her that sucked a lot.


In this pic Emma Watson has the look of fulfillment that can only come from following her Allah given path in the world. Hopefully Emma continues to follow her glory hole dreams, and gives up this foolish acting profession once and for all.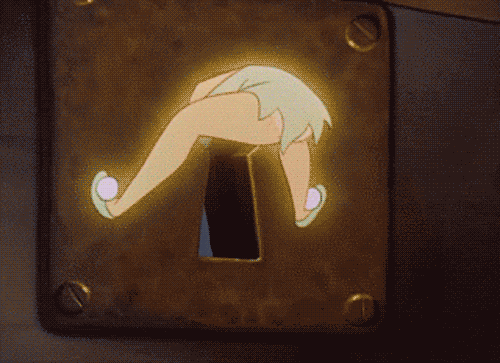 ---

Disney creation "Tinkerbell" shows off her magical fairy vagina while working a glory hole in the video above. This re-imagining of the Tinkerbell character, from innocent girl to deranged sex whore, is all part of Disney's effort to appeal to the next generation of kuffar children.


Thanks to the corrupt Zionist entertainment industry and hormone laden food supply, most kids in America today are sexually active by the age of 5. Disney knows that if they want to still appeal to this new slutty generation, they are going to have to make their characters more relatable.


Tinkerbell sucking strange fairy dick through a gloryhole is the perfect start for this new younger campaign, as most infidel children have probably witnessed their mothers performing the same act. One can only imagine what kind of kinky sex acts are in store for the rest of the beloved Disney family of characters, but one thing is for certain, Snow White is going to get gang f*cked by those 7 dwarfs.