---

Selena Gomez goes on stage and brazenly flashes her sinful vagina in the video above.


This time Selena Gomez has gone too far! Selena needs to realize she isn't back in Tijuana working her donkey shows she can't just go on stage and flash her disgusting stinky chalupa like this.


Since the immoral Western authorities refuse to act, it on us pious Muslims to punish Selena Gomez for her cooter flashing crimes. As we speak a fatwa is being composed condemning this most vile act. Selena and her vagina can expect a serious tongue lashing coming their way… wait that didn't come out right.

---

Frumpy host Olivia Munn brazenly pulls out her shameful lady nipple on live TV in the video above.


This video shows the hypocrisy of the infidel West. Olivia Munn exposes her nipple to millions of people on television, and she does not receive so much as a lashing for her crime. However, a Muslim like myself pulls out his tunic snake and ball sack at a playground and all of a sudden he committed a "sex crime".


America truly is a nightmarish hellscape in which women like Olivia Munn are allowed to flaunt their sex organs with impunity, and a Muslim man can not even innocently tea bag a child without being persecuted as a criminal.

---

One of the downsides of being a virile Muslim living in LA, is that I am often subjected to unwanted sexual advances from female celebrities.


Take yesterday for instance. I was innocently documenting the layout of a famous hotel for umm… a "future project" when who accosts me, but none other than Nickelodeon star Victoria Justice.


Victoria Justice asked me if I was "here for the gang bang", before inviting me into her hotel room (as you can see in the video above). I followed her in hoping I could find a blunt object to unleash some Islamic justice with, but instead found 2 dozen black guys and potential witnesses so I made a graceful exit.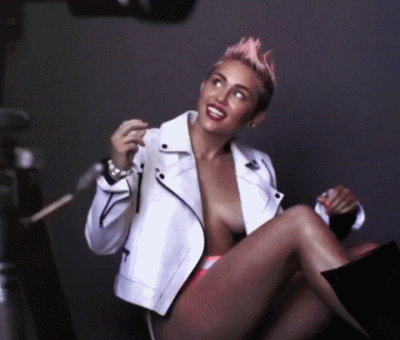 ---

Miley Cyrus shows her support for the Syrian people in their upcoming war with the Satanic state of Israel by flashing her nipple in the video above.


Over the weekend the cowardly Israelis dared to bomb Syria. In response the brave Muslims of the country have mounted their war camels, and are advancing on the Israeli border with their scimitars thirsty for the taste of Jew blood.


To give inspiration to these mighty Syrian warriors Miley Cyrus coyly shows her nipple while performing the traditional Syrian battle dance of sassily snapping her fingers.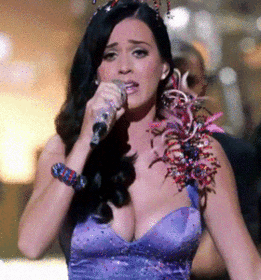 ---

In a desperate attempt to distract from her horrible voice and utter lack of musical talent, pop star Katy Perry bounces her breasts while singing in the video above.


Katy Perry's breasts appear to be quickly losing their fight with gravity and will soon be smacking against her knees which will surely spell the end of her pathetic music career.


However, all is not lost for Katy Perry. Us Muslims could still find a use for her in our salt mines using her big bouncing breasts to smash through rock, and the wailing of her off-pitch singing to keep wild animals from the camp.

---

Actress Jennifer Love Hewitt shows massive amounts of cleavage while preparing a fat Jew for the oven in the video above.


When baking a Jew it is important to first hand rub a buttery crust on top, as Jennifer Love Hewitt is doing in this video. The Jew should then be left to marinate in its own juices overnight, before baking until a nice golden brown crust forms. Of course Hitler was famously said to enjoy his Jew served à la mode, but us Muslims do not like to corrupt the flavor with too many embellishments.


Jennifer Love Hewitt is wise to practice her Jew cooking skills. Even though she shows immoral amounts of cleavage, us Muslims will need her to cook up a whole mess of Christ killing Hebrews when we finally finish conquering the West. Though we are still looking for volunteers to make the potato salad.

---

In the video above pop star Rihanna shows off her primitive nipples while wearing a see through shirt.


Of course Rihanna can not be faulted for this disturbing tittie display as she is a wild beast who grew up roaming the Caribbean savanna hunting lions with her bare sagging boobies flapping in the breeze.


No the fault for this Rihanna see through nipple video lays firmly with the Zionists music executives who plucked Rihanna from her AIDS-infested homeland, computerized her savage tribal squawking into pop songs, and now profit from her primal whorish behavior.