In an op-ed piece in The New York Times Angelina Jolie revealed that out of fear of developing tit cancer she has had both her breasts removed.


If Angelina Jolie thinks that by having a sex change she will escape the wrath of Allah for continually showing her sinful nude female body in movies she is a fool.


As you can see in the top 5 Angelina Jolie nude scenes below, Angelina has much to answer for, and will no doubt one day be punished severely for her crimes.


#5 "Wanted"

---

#4 "Mojave Moon"

---

#3 "Taking Lives"

---

#2 "Original Sin"

---

#1 "Gia"

---

Kate Upton poses topless in this classic Sports Illustrated outtake from 2011.


Before Kate Upton was the busty world famous swimsuit model she is today, she was just your typical busty girl next door who enjoyed taking topless pictures like the one above.


Even back then it was evident that Kate Upton and her breasts were destined for great things. Of course those great things were to serve as a nurse maid and provide nourishment for future Jihadists. Unfortunately it appears as though Kate Upton will never fulfill her destiny, and instead become just another vapid saggy tittied old whore.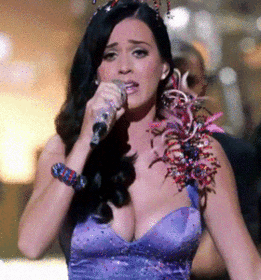 ---

In a desperate attempt to distract from her horrible voice and utter lack of musical talent, pop star Katy Perry bounces her breasts while singing in the video above.


Katy Perry's breasts appear to be quickly losing their fight with gravity and will soon be smacking against her knees which will surely spell the end of her pathetic music career.


However, all is not lost for Katy Perry. Us Muslims could still find a use for her in our salt mines using her big bouncing breasts to smash through rock, and the wailing of her off-pitch singing to keep wild animals from the camp.

---

Above is a compilation video of all of actress Emily Blunt's topless scenes.


You may recognize Emily Blunt and her tits from such films as "Looper" and "The Devil Wears Prada". However, Emily's best work is still ahead of her when she finally renounces her blasphemous career in heathen Hollywood, and pursues a more noble way of life in the harem of a powerful Muslim.


Yes it is clear from this topless video compilation that Emily Blunt and her breasts were meant to serve at the heel of a virile Muslim. Truly a great honor that Emily would be wise to quickly seize upon less her titties begin to sag, and her worth diminish to that of cannon fodder for the Jihad.

---

Last night Christina Hendricks celebrated the premiere of the 6th season of her hit AMC show "Mad Men" by posing topless in a mirror in the photo above.


Clearly Christina Hendricks is a fertile woman, and she would make a fine nursemaid for our hearty Muslim babies who consume their body weight in milk and lamb every 6 hours.


Christina Hendricks would be wise to quit her worthless career in Hollywood, and pursue her true calling getting her massive titties suckled dry by Muslim babies and the occasional Sheikh.

---

The scientists at Celeb Jihad labs in Tehran have done it again, enhancing this photo of Jennifer Lawrence brazenly walking the streets in a dress and no bra, so that her sinful lady boobs are visible.


In interviews Jennifer Lawrence has been self-righteously smug about having never exposed her breasts, but us Muslims always knew this was an act and that deep down Jennifer Lawrence was a vile whore eager to prostitute her chesticles to the world… and now we have proof!


Yes thanks to this photo clearly showing Jennifer Lawrence's boobs us Muslims can finally find peace knowing that Jennifer will now definitely burn in the eternal hellfire for being a slut.

---

Scientists at Celeb Jihad Labs in Tehran were able to enhance this Kate Upton photo so that her buxom breasts are now fully visible through her wet t-shirt.


This triumphant achievement by Islam's top scientific minds will open a new field in the prosecution of infidel sluts like Kate Upton. Now thanks to this tremendous breakthrough even when a woman covers her shameful sex organs she can still be punished to the fullest extent under Shariah law.


Allah willing, this wet boobie photo will make Kate Upton the first of many Western whores to face Islam's most righteous wrath for brazen acts of involuntary sluttery.