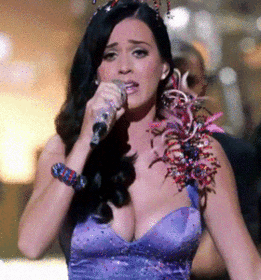 ---

In a desperate attempt to distract from her horrible voice and utter lack of musical talent, pop star Katy Perry bounces her breasts while singing in the video above.


Katy Perry's breasts appear to be quickly losing their fight with gravity and will soon be smacking against her knees which will surely spell the end of her pathetic music career.


However, all is not lost for Katy Perry. Us Muslims could still find a use for her in our salt mines using her big bouncing breasts to smash through rock, and the wailing of her off-pitch singing to keep wild animals from the camp.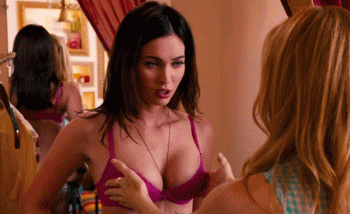 ---

While shopping for a new bra Megan Fox gets her boobs bounced by another woman in the video above.


Us virile Muslims can relate to Megan Fox's problem in this video. As it seems like every time we go shopping in the heathen West overaggressive saleswomen try to follow us into the dressing room to play with our enormous Muslim meat sticks.


And really who can blame these girls as over 98% of Western men are impotent homosexuals. So it is no wonder that saleswomen are so overcome with lust in the presence of a powerful Muslim, and when we are not around Megan Fox's perky tits.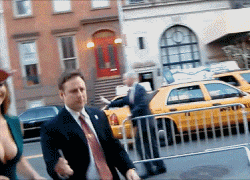 ---

New York City, NY – "The Hunger Games" star Jennifer Lawrence rushes over to bounce her breasts for her fans in the disturbing video above.


As you can see, Jennifer Lawrence notices that she actually has people waiting to meet her, so she gives them a show by excitedly bouncing her nearly completely exposed boobies.


Of course Jennifer Lawrence should be more careful, for if one of her titties were to break lose and smack a fan in the face it would be a liability nightmare. Thankfully there is an insurance policy for this, and it is called a burka. Jennifer should get herself covered post haste.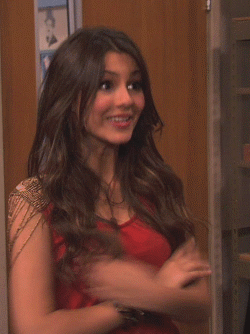 ---

Has Victoria Justice no shame? After seeing the video above of her brazenly bouncing her offensive breasts the answer is clearly a resounding no.


Victoria Justice and her heathen breasts have insulted Islam with this display of wanton sexuality!


If Victoria refuses to duck tape down her titties, then us Muslims will be forced to take drastic action by issuing a fatwa against Victoria Justice and her chesticles at afternoon prayer.


Victoria has no one but herself to blame for the vicious tongue lashing her breasts are about to receive.

---

Sofia Vergara, the star of the ABC show "Modern Family", bounces her bosomy breasts in anger in the offensive video above.


The only thing worse than a woman showing off her shameful titties, is a woman daring to express an emotion. Unfortunately Sofia Vergara is doing both in the video above, proving that she is in desperate need of some proper training.


Of course only us Muslim men are powerful enough to put a woman like Sofia Vergara in her place. If Sofia acquired a Muslim master you better believe she would be quietly making sandwiches within a day, and those big ole boobies would be duct-taped down for good.

---

Itty bitty titty whore Taylor Swift proved once again that no sexually deviant act is beyond her, by actually bouncing her tiny breasts in the video above.


Scientists are still trying to figure out how Taylor Swift was able to defy Allah's laws of physics, and bounce those mosquito bites on her chest that she calls tits (one theory is that Taylor duct taped a pair of golf balls to her sternum).


However she did it, the result was Taylor Swift briefly bouncing her boobies up and down. A sickening sight and one that will not go unpunished when Taylor is brought to justice in Sharia court.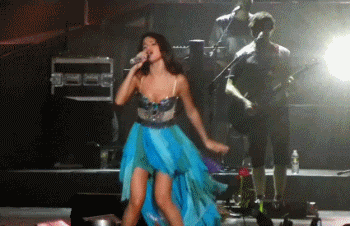 ---

We've come to expect the worst from Selena Gomez as over the years her wanton sexual escapades have been well documented on this holy Islamic website. That is why it comes as no surprise to see Selena Gomez at it again, prostituting herself in a live sex show.


As you can see in the video above, Selena Gomez is dressed as some sort of slutty peacock, and she appears to be attempting to fellate a bedazzled dildo while bouncing her shameful lady cleavage.


Clearly there is no limit to the depravity in which Selena Gomez will partake in. May Allah protect us from this heathen whore!