---

Multi-talented actress, singer, and converted Muslim, Miley Cyrus walks around the streets of LA with her butt hanging out of her short shorts in the photos below.


Once again Miley Cyrus is making a brilliant social commentary on the depraved nature of Western culture. By walking around in public with her ass cheeks hanging out Miley is exposing the wretchedness of the American people, as not one of them has the moral fortitude to stone her for this debauchery.


Yes Miley Cyrus in these short shorts pictures is like a mirror reflecting the immorality of the West, and it has inspired us true Muslims to double our efforts to wipe the great Satan America and its supporters off the face of the earth once and for all.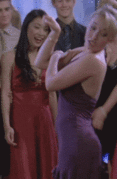 ---

Converted Muslimina Hayden Panettiere took the time out of her busy schedule to teach a group of aspiring whores and bacha bazi (dancing boys) the proper way to booty dance in the video above.


Hayden Panettiere's dance moves are certainly halal as they are described in vivid detail in the holy Qur'an as being pleasing to the Prophet Muhammad.


It is a fine and noble act by Hayden Panettiere to pass on her extensive knowledge of Islam approved booty dance moves to the next generation. Allah will be most pleased with her for keeping this sacred Islamic tradition alive.

---

The video above of what looks like Megan Fox nude, bouncing her surprisingly ample butt has just been released to the Web.


Having struggled to get decent movie roles in recent years, this video appears to signal Megan Fox taking her career in a new direction by becoming a booty popping hoe in late night rap videos on BET.


Obviously the rap hoe business is extremely competitive, and Megan Fox is going to have to put in the work if she wants to make it. However, Megan shows great ass control in this video, so she should be able to develop a nice repertoire of booty popping, shaking, twerking, and body roll moves to land her steady work.

---

The creature known as Nicki Minaj tweeted the below photos of her gigantic booty in a thong bikini.


Clearly this Nicki Minaj butt display is part of some Western abid mating ritual, much like on the Serengeti when the female baboon's ass turns bright red signaling that she is in heat.


Though she is obviously eager to breed, the male abid still must complete the mating ritual by complementing Nicki Minaj on her thickness, and then ply her with weed and sizzurp before attempting to mount her ample rump.
---

As you can see in the photo above, ever since Kim Kardashian got knocked up her already enormous ass has gotten even more enormouser.


Scientists in Tehran estimate that if Kim Kardashian's pregnant booty continues to grow at its current rate, its gravitational pull will begin affecting the ocean's tides sometime in early March.


Yes it is clear that Kim Kardashian's rapidly expanding butt poses a real danger to humanity. Anything with that kind of concentrated mass can causes unspeakable damage, and one shutters to think of the devastation it will cause when Kim begins unleashing a steady stream of noxious pregnancy farts.

---

Minka Kelly shows off her tight little ass while wearing yoga pants in the photo above.


It boggles the mind that Minka Kelly is not a bigger name in the West since she has all the makings of a mega star, as she is attractive (by infidel standards) and a race traitor who use to sleep with mongrel baseball player Derek Jeter.


Really the only thing holding Minka Kelly back is that her sex tape has not been made public yet. Reportedly there is some issue with her not being 18-years-old at the time of its filming. It would be a real shame if a little thing like child pornography laws come in between Minka Kelly and superstardom.
---

It appears as though converted Muslim Jennifer Love Hewitt has enhanced her backside with butt implants.


Normally us Muslims prefer our women to develop their posteriors the natural way by pulling the plow and digging wells. However, a woman of Jennifer Love Hewitt's advanced age must maximize her booty potential quickly if she wants to remain employed as an anal concubine for us virile Muslim men.


Unlike the whore Kim Kardashian who's butt implants are stuffed with fried chicken skin and watermelon seeds, Jennifer Love Hewitt used Islam approved butt implants which are filled with humus that was blessed by an imam.


Thus Jennifer's ass now has the added benefit of emiting the pleasing aroma of chickpeas while providing a spiritual calm when getting stretched by a mighty Muslim's meat sword.