---

Lindsay Lohan escapes by helicopter to Brazil after stealing a busty woman's right breast.


As you can see, Linday Lohan's breasts are completely different sizes. With Lindsay's history of thievery it is safe to assume that she stole the larger right breast before fleeing the country to Brazil.


Of course Brazil is the perfect place for a boob thief to hideout in, as it is an immoral country filled with backwards Spanish speaking sodomites. Also with so much bootleg plastic surgery going on in Brazil it is doubtful that anyone will even notice Lindsay Lohan's criminally misshapen breasts.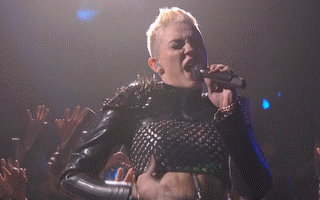 ---

Converted Muslimina Miley Cyrus is so overcome by the holy spirit of Muhammad while performing a live Qur'an reciting in Tehran that she squeezes her breast in the video above.


As any true pious Muslim will tell you, it is not at all unusual to be moved to erotic heights while reading the beautiful words in the holy Qur'an.


In fact how could a Muslim woman like Miley Cyrus resist at least giving her nipples a nice tweaking while reading passages like Surah 4:34:

Good women are obedient. They guard their unseen parts because God has guarded them. As for those from whom you fear disobedience, admonish them and send them to beds apart and beat them.

I know my mighty tunic snake stirs from its slumber every time I read those wise words.

---

Ariana Grande continued her descent into the infidel world of depravity by squeezing her perky teen boobs in the video above.


While on a promotional tour for the new season of her Nickelodeon show "Victorious", Ariana Grande was asked besides her vag where does she like to get licked. Ariana responded by grabbing her boobs.


This overt sexual display is pretty standard stuff for an actress promoting a children's show in the morally corrupt heathen US of A.

---

Madonna made headlines this weekend when she pulled down her top exposing her boob in concert.


Many have speculated that the Islamic world would be outraged by this, considering Madonna performed this stunt in the Muslim country of Turkey. However, there has been no uproar by us Muslims over Madonna showing her saggy tit, and that is because nothing about her or her breasts are even remotely sexual.


In fact seeing Madonna's old lady boobie brings back fund memories for me of my childhood on the the family farm in Kandahar, Afghanistan. My grandmother use to whip out her tit all the time for the baby goats to suckle on. Of course Grandma's breast was as dry as the Sahara, but both she and the goats seemed to enjoy the sucking so there was no harm done.

---

Desperate to regain the spotlight, washed-up actress Amanda Bynes appears to have flashed her breast in the photo above.


It looks as though Amanda Bynes is leaving some Hollywood club after a night filled with heathen debauchery, when she catches sight of some paparazzi who are hopelessly looking for a celeb to photograph and decide to settle on her. Obviously Amanda tries to seize the moment by casually dropping her shirt from her shoulder exposing her sinful lady breast.


No doubt this is just the shot in the arm Amanda Bynes' career needed, and thanks to the Zionists in Hollywood we will now be forced to see her once again starring in awful movies. This truly is a dark day for humanity.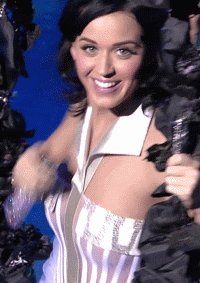 ---

In the video above, pop star Katy Perry was caught on camera adjusting her luscious infidel boobies.


Katy Perry's sweet breasts are clearly in violation of Sharia law for being immodest and causing impure thoughts in pious Muslim men.


The only adjusting Katy should be doing to her breasts, is to duct tape them down until they are required to feed future Jihadist babies. If she does not comply with this simple command then Katy Perry should be locked in a barn and her titties should be milked dry until she learns how to behave.

---

We here at Celeb Jihad had such high hopes for Lindsay Lohan once we learned that she converted to Islam, but unfortunately her salvation was short lived as she has now become a reborn Christian.


As you can see in the picture above, Linday Lohan celebrates her relapse into heathenism by showing her bare breast while wearing a large lower case "t" (which is the sign of the Jew God Jesus).


If it was ever in doubt that Christianity is a corrupt and amoral religion that turns women into filthy drug-addicted whores, then this picture of the reborn Lindsay Lohan should put those to rest.


Thanks to Lindsay Lohan flashing her tit, Islam has once again been proven to be the one true religion! Allahu Akbar!