---

This video of celebrities like Jessica Alba and Katy Perry reading mean tweets is the best video of infidels reading things against their will I've ever seen… that doesn't end with a beheading.


Twitter is a vital tool in the jihad against the infidel celebrities as it provides a direct line of communication to the PR intern hired to run the celebrity's account, and is the perfect medium for conveying colorful insults and physical threats.


I urge all celebrity jihadists to take to Twitter and let these Zionist tools know that they are the scum of the earth, and us Muslims will soon have their heads on a pike.

Unfortunately not all Jihad operations can be as successful in their devastation as 9/11 or the picking up of "Keeping Up With The Kardashians" for an 8th season.


For example when I paid an Albanian merchant to "mashup some celebrities", the videos below weren't exactly what I had in mind. However, hopefully they can serve as a lesson on the importance of being specific when delegating a terrorist attack… especially when dealing with Albanians.

---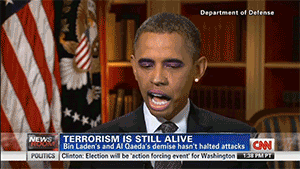 ---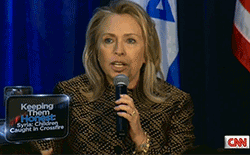 ---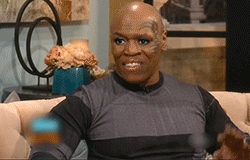 ---
---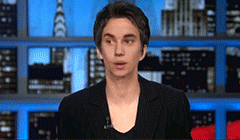 ---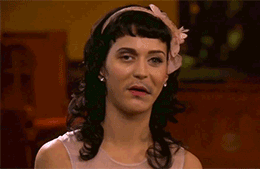 ---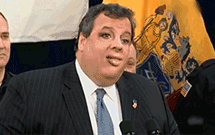 ---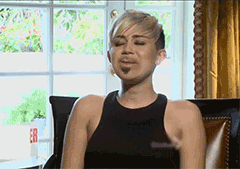 ---
---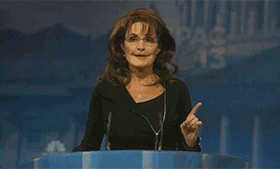 ---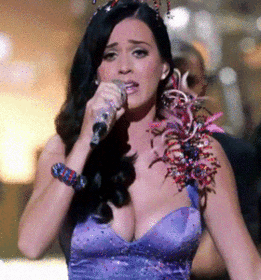 ---

In a desperate attempt to distract from her horrible voice and utter lack of musical talent, pop star Katy Perry bounces her breasts while singing in the video above.


Katy Perry's breasts appear to be quickly losing their fight with gravity and will soon be smacking against her knees which will surely spell the end of her pathetic music career.


However, all is not lost for Katy Perry. Us Muslims could still find a use for her in our salt mines using her big bouncing breasts to smash through rock, and the wailing of her off-pitch singing to keep wild animals from the camp.

---

Degenerate Hollywood harlots Katy Perry, Kristen Stewart, and Selena Gomez try to corrupt the youth of America with this shameless lesboqueer display at the "Kids' Choice Awards".


How dare Katy, Kristen, and Selena push their Satanic liberal lesboqueer agenda by dyking out during a children's award show like this!


If Americans had any moral fortitude (which they obviously don't) Katy Perry and Kristen Stewart would be stoned on the White House lawn, and Selena Gomez would be lashed mercilessly, stuffed in a cannon, and fired back over the Mexican border.
---

Pop star Katy Perry gently fondles her sin bit in the scandalous bikini photo above.


This bikini photo of Katy Perry playing with herself is a direct result of the West's barbaric practice of not circumcising their women's clits.


All women are weak willed and immoral by nature, so they can not be expected to refrain from constantly caressing their moist baby caves (like Katy Perry is doing in the photo above) if it brings them pleasure.


That is why all pleasure must be removed with a few slices of a scimitar. Otherwise a woman's tiny brain will never stay focused on important things like their chores and child rearing.

---

When Katy Perry finds out that she is holding one of Justin Bieber's dildos, she immediately begins rubbing it against her clit in the shameful video above.


Of course this was not a malicious act on Katy Perry's part, as Justin Bieber and her are good friends and often share sex toys with each other.


In fact Katy Perry is still waiting on Justin to return the set of over-sized anal beads and butt plugs that she loaned him over a month ago.

---

Katy Perry prepares to swallow a load while jerking off a black man in the disturbing video above.


Like most women in the infidel West, Katy Perry is a mudshark cum queen eager to gobble down the welfare spunk of Sub-Saharans in exchange for crystal meth.


Yes there is certainly little doubt that Katy Perry's face has taken more loads than washing machine, and that her mouth has downed more semen than a German U-boat.