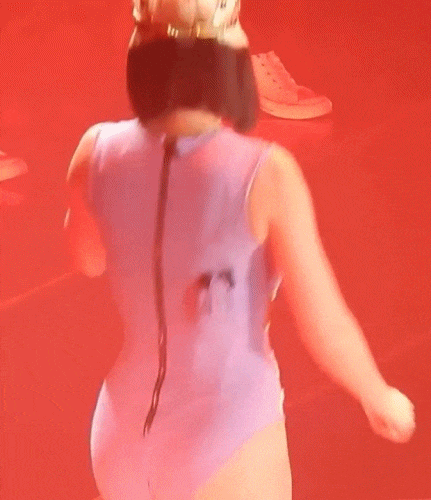 ---

Katy Perry shows off her thick shapely booty while strutting on stage in the GIF above.


It is clear from this GIF that Katy Perry desperately needs to get her ass plowed by a powerful Muslim man. Of course by "plowed" I mean Katy getting her large powerful rump hooked up to an actual plow and set to work on tilling the poppy fields before the rainy season.


However, us Muslims are not without compassion, and so if Katy Perry is able to use her meaty hindquarters to plow 10 hectares of land a day for a month, then she may be rewarded with a righteous butt blasting from a virile Muslim. After a month of hard back breaking labor her toned backside will no doubt love the feeling of being roughly torn open and getting its innards pulverized by an enormous Islamic meat scud.

---

Katy Perry bends over at the waist in a short dress to show off her tight panties covered ass in the video above.


As you can clearly see from this video, Katy Perry catches a security guard filming her from down below the stage out of the corner of her eye, so she decides to give him a show by repeatedly bending over and flashing her booty.


Of course it should come as no surprise that Katy is such an exhibitionist whore, as any woman who makes her living selling sex to the depraved masses must have some sort of sexual yearning to be objectified in public. It is just a shame that Katy isn't a Muslim woman, for between wearing the burka and the regular beatings she would receive this sort of shameless flashing would be a thing of the past.

---

Katy Perry poses completely naked while playing with herself in the disturbing photo above.


One can only imagine what kind of perverse fantasies are playing in Katy's mind as the tops of her bulbous breasts stand erect and she slowly rubs back and forth on her rapidly moistening slit, while the tips of her fingers gently caress her sin bean.


However, it would be a safe bet to assume that like most infidel females Katy Perry is fantasizing about being righteously plowed by a virile Muslim Jihadist. For not only is our raw masculine sex appeal undeniable, but add to that our bad boy image and one can see why women like Katy find us so irresistible. In the infidel West much fun is made of the idea that martyrs receive 72 virgins when they reach paradise, but really it is not such a big deal to us Muslims as deflowering 72 women is just an average week in our life.

---

Katy Perry stole the show at The Grammys last night, not by winning any awards of course as she completely lacks musical talent, but rather by showing up at the supposedly classy event in a see through dress.


As you can see in the photos below, Katy Perry was the belle of the ball, as she even impressed her rival pop music whores Nicki Minaj and Miley Cyrus with her brazen sluttery.


Of course The Grammys is usually the one musical award show which the hopeless degenerates that make up the music industry try to keep upscale by being on their best behavior, but after all her years in music Katy Perry has sunk to such an obscene level of immorality that so long as she isn't on all fours getting her asshole fisted by some guy in a shark costume she thinks she is being the epitome of sophisticated elegance.

---

The millions of people who watched Katy Perry perform at halftime during the Super Bowl on television, missed the highlight of her performance when both of her luscious bulbous breasts "accidentally" bounced right out of her outfit in an epic wardrobe malfunction.


Thankfully eagle-eyed NBC censors caught the slip before it could air, and they quickly dumped the footage and cut away to a shark dancing, sparing us pious Muslims the sickening sight of Katy's bare breast meat.

Of course the truth has a way of coming out, and a photo of Katy Perry's Super Bowl double boob slip can be seen above. Perhaps it is for the best, as the infidel public needs to see the levels of depravity their so-called celebrity idols are capable of sinking too. For if the sight of Katy's exposed udders don't make the kuffar people question their culture and the immoral values that it propagates, then nothing will.
---

Pop star Katy Perry will be performing at halftime during the Super Bowl on Sunday, but already the singer is putting her stamp on the big game. As you can see in the video above, Katy Perry was caught on camera having sex with various Seattle Seahawks football players right before the Super Bowl.


Now no one can say for sure that Katy is a plant by New England Patriots' head coach Bill Belicheck to get an edge heading into the game, but he has been known in the past to push the boundaries of ethics to get a win, whether that be by secretly videotaping opponents' sideline signals, deflating footballs, or perhaps even sending tone deaf whores to players' hotel rooms.


Regardless of the motives behind this Katy Perry Seattle Seahawk sex romp, the consequence will be very clear come game time, as not only will the Seahawks players' ball satchels be completely drained of their manly essence thus zapping their strength, but they will also be itching and burning like a mofo from the numerous STDs Katy has no doubt transmitted to them. Certainly this will be a big advantage for the Patriots.