---

Last night Christina Hendricks celebrated the premiere of the 6th season of her hit AMC show "Mad Men" by posing topless in a mirror in the photo above.


Clearly Christina Hendricks is a fertile woman, and she would make a fine nursemaid for our hearty Muslim babies who consume their body weight in milk and lamb every 6 hours.


Christina Hendricks would be wise to quit her worthless career in Hollywood, and pursue her true calling getting her massive titties suckled dry by Muslim babies and the occasional Sheikh.

---

In what appears to be a deleted scene from the hit AMC show "Mad Men", Christina Hendricks sucks off a man in an office, taking his load on her famously busty breasts.


Obviously this scene reflects a more progressive time in America, when corporations hired bosomy women like Christina Hendricks to sexually service their clients.


Corporate America has declined greatly in recent years because of the socialist ideal of "equality". Now the tried and true blowjob business practices of yesteryear have fallen out of vogue, and top heavy blowjob queens like Christina Hendricks can only reenact this glorious bygone capitalist cock-sucking.

---

Busty "Mad Men" star Christina Hendricks had the below private pics (including a topless pic) leaked to the web yesterday.


Of course Christina Hendricks used the standard Hollywood actress excuse of blaming a "hacker" for the leak. However, in a remarkable coincidence the new season of "Mad Men" premieres in less than 3 weeks.


I have often thought that Christina Hendricks would make a fine Muslim wife as her tits are bountiful, and she has the fat reserves in her hips to survive many a lean harvest. However, after seeing Christina's behavior in the leaked private pics below, I am beginning to seriously question her Islam-worthiness.
---

Christina Hendricks shows off her breeding potential to us pious Muslim men in the new issue of Cosmo.


Christina knows that Cosmo is the preferred magazine of Muslims shopping for a 2nd or 3rd wife, so it is the perfect place for her to flaunt her bountiful breasts and wide child bearing hips.


No doubt clan leaders, imams, and possibly even Sheiks, will be interested in purchasing Christina Hendricks as she could birth and nourish many a future Jihadist with her womanly frame. For Christina's sake let us hope her maidenhead is still intact so that she may fetch top dollar at market.

---

Fans of the AMC show "Mad Men", no doubt recognize actress Christina Hendricks in the video above.


Christina Hendricks is a master at conveying emotion with her breasts, and in this video she is obviously conveying disagreement.


Clearly Christina Hendricks is the most "talented" actress in all of heathen Hollywood. Her "skills" runneth over and would be better spent nursing future Jihadist warriors then pretending to be a 1950′s office whore.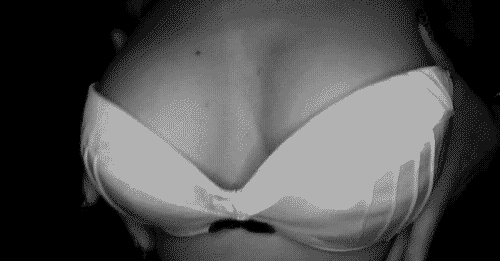 ---

Only one actress in heathen Hollywood has the bosom and moxy to pull off the impressive boob flex in the video above, "Mad Men" star and saucy redhead Christina Hendricks.


We have often said that the busty Christian Hendricks would make a fine concubine for a virile Muslim man, now we know for certain that she would. Not only would her massive mammaries serve a useful function in the feeding of many a Jihadist litter, but with boob flexing abilities like this she would certainly be a hit at parties.


Christina Hendricks and her breasts have a bright future serving at the heel of a powerful Muslim man. No doubt she is wasting her time in heathen Hollywood and should make a pilgrimage to Mecca post haste to begin fulfilling her destiny.

---

It is 11:00am on a Thursday and "Mad Men" star Christina Hendricks is at a bar on Sunset drinking a whiskey on the rocks while staring seductively at the male patrons hoping they will pick up the next round. This is a typical morning for Christina Hendricks who is clearly one saucy, busty, redheaded alcoholic.


Why infidels allow women like Christina Hendricks to drink liquor is beyond me. One kuffar told me it was because alcohol impairs a woman's judgement, before giving me a nudge and a wink. Of course I immediately split his head open with the handle of my scimitar as the man did not know the first thing about women and was clearly a homosexual.


Anyone who knows women understands that their judgement is always impaired! Giving alcohol to them is just overkill and asking for trouble. Christina Hendricks needs to be cut off, and only a strong Muslim man has the moxie to do it. I pray she finds one soon. Allahu Akbar!